Description
Game Description
Decide what life you want to have and embark on your journey – summon and collect pets, battle against enemies, customize to your heart's content and explore the world in Cloud Song, a mobile MMOARPG adventure.
Epic adventures are waiting for you! To start your journey, choose which class you would like to be: archer, mage, swordsman, oracle, or rogue. Customize your characters and choose whether they are a boy or girl, determine their hairstyle, hair color, eye shape, eye color, and your character's name.
Collect pets of all sizes, shapes, and abilities such as the Sweet Fur, Pryodragon, or Celestial Guard. Pet EXP potions will upgrade your pet's basic attributes, while shards will completely evolve your pets and up their unique aptitudes. Level up and improve your pet's combat abilities to help you in battle.
Battle enemies from the Abyss like Abyssal soldiers, abyssal knights, and epic bosses to receive epic loot. Combat PvE quests will help you gain EXP and level up your rank. Unlock unique skills at level 3, 7, 18, 28, and more! Upgrade your character's armor, pets, attributes, and skills to live up to your name.
Join or create a guild to meet other players, make friends, and find your destined partner! Add friends, then exchange gifts to increase intimacy points. Then, organize and hold the best wedding to show your eternal love. Marriage increases your couple's combat power. Engrave your eternal wedding ring to enhance its power too! Find your partner to explore the world with!
Do you have what it takes to help the magical kingdom in the sky?
How to purchase Cloud Song Top Up in MooGold:
First, select the Ticket denomination.
Next, enter your Cloud Song Role ID.
After that, check out and select your payment method.
Once payment is made, the Ticket you purchased will be credited to your account within 30 minutes.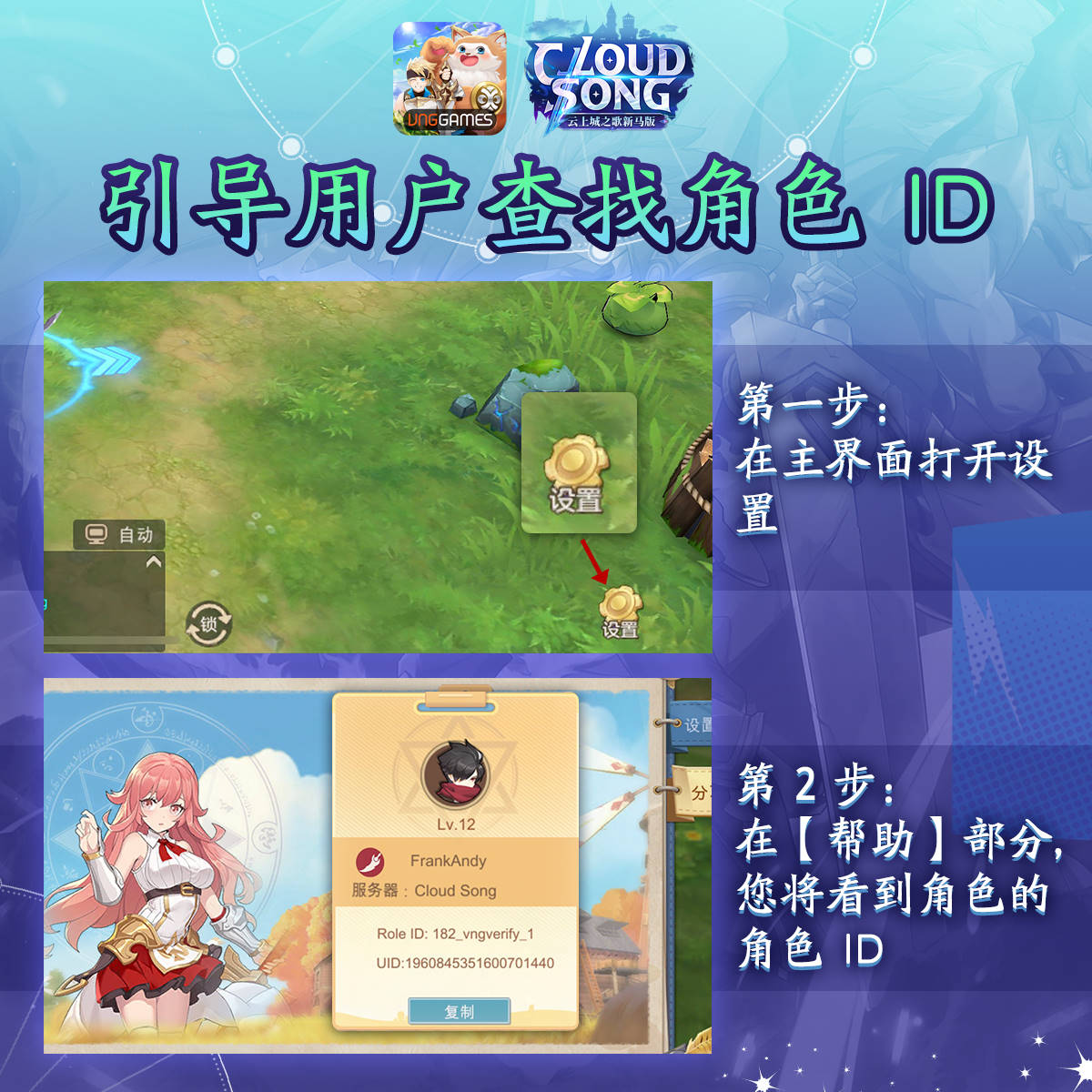 How to purchase in MooGold
First, sign in to MooGold or register a new account at MooGold.com/account.
Next, go to the Shop page to choose the desired category or games you want. You can also search through the search bar.
After that, choose the product and select the quantity you want. Click Add to Cart.
Complete the checkout by choosing a payment method and make a payment.
After successful payment, contact live-chat for listing, etc, and with your order id to receive your item.
WHY BUY Cloud Song Ticket FROM US?
We are the authorized online reseller for Cloud Song Top Up. MooGold offers various denominations in our store depending on your gaming needs. Besides that, we also provide you with multiple payment options. We provide 24/7 customer service and fast & reliable delivery.
Links
Google play:
here
IOS: 
here