Description
About Guns of Glory: Lost Island
Hold the torch high! This could be the greatest adventure of your life!
Old wars are raging on; new ones are brewing in other reaches of the world.
Latest news from the ocean says adventurers have found a mysterious island shrouded by fog where lost ancient civilizations hide.
Everything there, lands, resources, treasures and knowledge, is igniting ambitions of the rapacious. To defend your Kingdom, it's your time to lead the expedition team to disclose the secret of the Lost Island one step ahead.
What are diamonds used for?
Speeding up Construction and Upgrades: Building and upgrading structures in Guns of Glory often require a certain amount of time to complete. By using diamonds, you can instantly finish construction or upgrades, allowing you to progress faster and maximize your base's potential.
Instantly Training Troops: Training troops is a time-consuming process, but diamonds can be used to instantly complete troop training. This can be particularly useful when you need reinforcements quickly or want to strengthen your army before engaging in battle.
Accelerating Research: Researching technologies in Guns of Glory is essential for unlocking new capabilities and improving your base and troops. Diamonds can be used to speed up the research process, enabling you to access advanced technologies sooner.
Purchasing Resources and Items: Sometimes, acquiring resources such as food, wood, iron, or silver may be challenging. Diamonds can be used to purchase these resources directly, allowing you to quickly fulfill your resource needs or overcome shortages. Additionally, diamonds can be used to buy various items and boosts that can provide advantages in battles or resource gathering.
Reviving Fallen Troops: In the event of a defeat in battle, diamonds can be used to revive fallen troops. This can save you from having to train new troops from scratch and get your army back in action swiftly.
Unlocking Special Features: Guns of Glory periodically introduces special features, events, or limited time offers that can enhance your gameplay. Diamonds can be used to unlock these exclusive features, granting you unique opportunities and rewards.
How to purchase State of Survival in MooGold
Firstly, select the diamond denomination.
Besides, enter your Lord ID and Kingdom ID.
Furthermore, check out and select your payment method.
After successful payment, Guns of Glory Diamonds will be credited to your account shortly.
Find Guns of Glory User ID?
Firstly, use your account to login to the game.
Secondly, tap "Avatar" in the upper left corner.
Last, the Guns of Glory user ID will be displayed.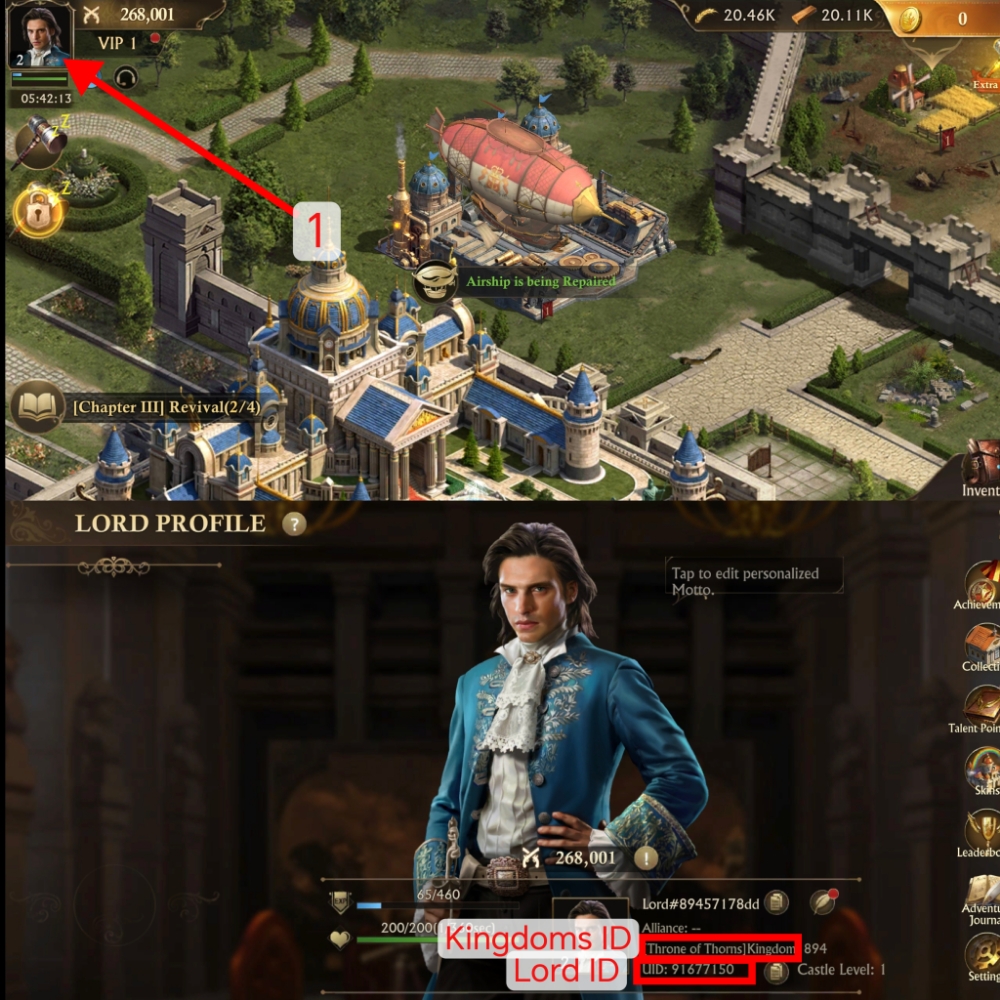 How to purchase in MooGold
Sign in to MooGold or register a new account at MooGold.
Besides, go to the Shop page to choose the category or games you want.
After that, you can search through the search bar.
Moreover, choose the product and select the quantity you want. Click Add to Cart.
Furthermore, complete the checkout by choosing a payment method and making a payment.
After successful payment, contact Live Chat for listing, etc., and provide your order ID to receive your item.
Link
WHY BUY FROM US?
We are the authorized online reseller for Guns of Glory. MooGold offers various denominations in our store, depending on your gaming needs. Besides that, we also provide you with multiple payment options. We provide 24/7 customer service and fast, reliable delivery.