Description
Game Description
Countless creatures live in the beautiful continent of Maple World. People live and work in peace and contentment. However, one day, a huge black hole appeared in the sky, breaking the peace, and the connection between human beings and civilization disappeared. The survivors united to form an adventure alliance to save the broken world…
The officially authorized version of "Maplestory R: Evolution" is launched! This is a brand new, free, and open adventure world, with exquisite game style, rich plot, and diverse systems. It includes various cultivation systems, cute and changeable pet systems, exciting guild arenas, rich home decoration systems, etc. In this world, adventurers work hand in hand to defeat monsters and search for the lost civilization… Can the adventurers pass the test and find the lost civilization?
The game integrates battle, collection, cultivation, social interaction, and team battles. Now idle your character to battle and win in a breeze!
Colored diamonds are a versatile currency in MapleStory R: Evolution (MSRSEA) that can be used to refill blue diamonds, acquire various packs, and more. They are the equivalent of vouchers in the game and hold not only substantial monetary worth but also an extensive range of applications.
How to purchase MapleStory R: Evolution in MooGold:
First, select the Colored Diamonds denomination.
Besides, enter your Account ID and Server.
After that, check out and choose your payment method.
After payment is made, the Colored Diamonds you purchased will be credited to your account within 30 minutes.
How to find MapleStory R Account ID?
Log in to the game using your account.
At the login interface click "A/C".
Your Account ID will be displayed.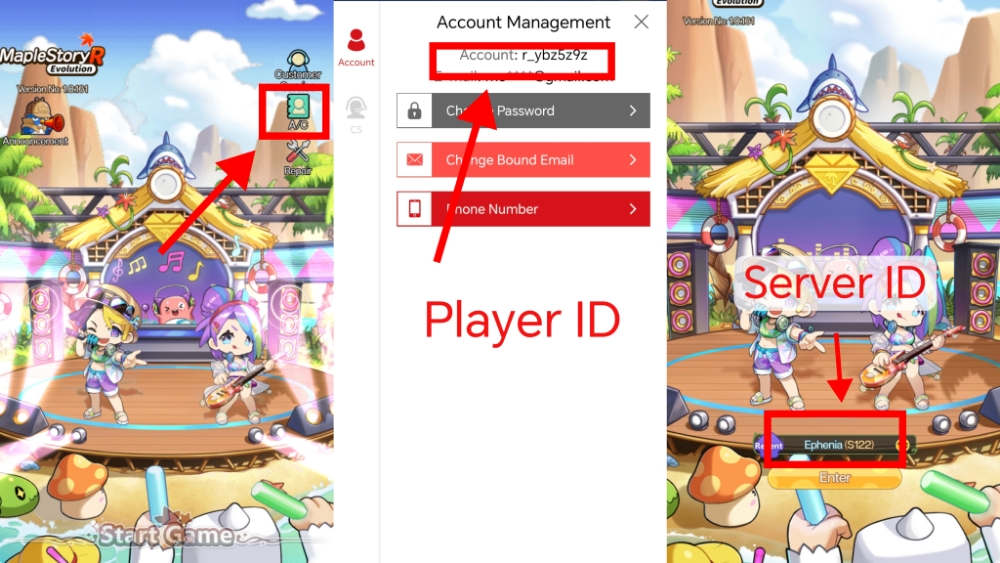 How to purchase in MooGold
First, sign in to MooGold or register a new account at MooGold.
Besides, go to the Shop page to choose the desired category or games you want. You can also search through the search bar.
After that, choose the product and select the quantity you want. Then, click Add to Cart.
Moreover, complete the checkout by choosing a payment method and make a payment.
After successful payment, contact live-chat for listing, etc., and with your order id to receive your item.
Link
MooGold is the authorized reseller of MapleStory R: Evolution. MooGold offers various denominations in our store depending on your gaming needs. We also do provide you with multiple payment options. We provide 24/7 customer service and fast & reliable delivery.