Description
Game Description
If you're looking for an adrenaline-fueled mobile gaming experience, then look no further than PUBG Mobile. This game, which has taken the world by storm, puts you in the shoes of one of 100 players who are parachuted onto a remote island for a thrilling and intense winner-takes-all showdown. From the moment you touch down on the island, you'll need to be quick and strategic, as you'll have to locate and scavenge your own weapons, vehicles, and supplies in order to defeat every other player on the battlefield. With a vast and graphically rich battleground that's full of tactical challenges, you'll need to stay on your toes if you want to be the last man standing. One of the most exciting features of PUBG Mobile is the shrinking play zone, which forces players into increasingly close proximity with one another as the game progresses. This means that you'll need to constantly be on the move, seeking out the best positions and strategies to outwit your opponents and claim victory. But PUBG Mobile is more than just a battle royale game – it's also a social experience that allows you to connect with friends and other players from around the world. Whether you're playing solo or teaming up with a group of friends, you'll be able to share in the excitement and intensity of this thrilling game. So if you're ready to land, loot, and do whatever it takes to survive in the ultimate battle royale, then it's time to download PUBG Mobile and start playing today. With its stunning graphics, tactical gameplay, and endless possibilities for fun and excitement, PUBG Mobile is the ultimate mobile gaming experience that you won't want to miss.
How to Redeem PUBG Mobile Prepaid Code:
Purchase PUBG Mobile Prepaid code here.
Visit https://www.midasbuy.com/ot/redeem/pubgm and enter your PUBG Mobile player id.
Enter the PUBG Mobile Prepaid Code, and then click ok to redeem.
You will receive the UC in your Pubg Mobile account immediately after redemption.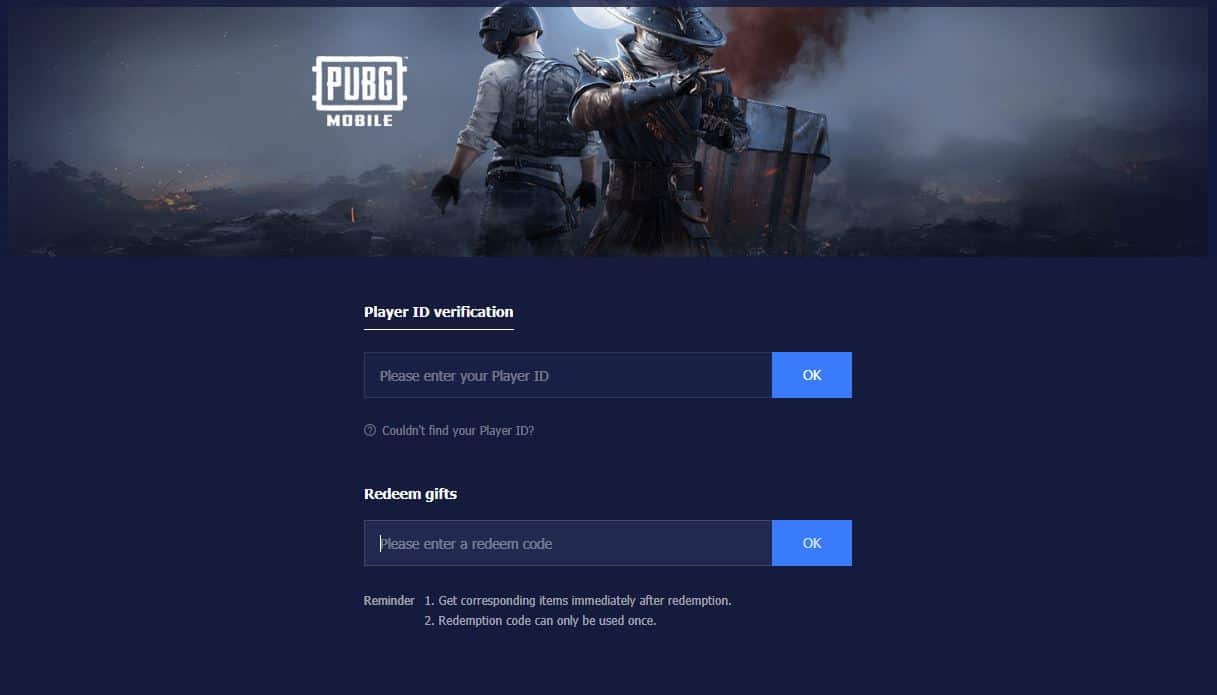 How to purchase in MooGold
1. Sign in to 
MooGold
 or register a new account at 
MooGold.com/account
. 2. Go to the Shop page to choose the desired category or 
games
 you want. Besides, you can also search through the search bar. 3. Choose the product and select the quantity you want. Click Add to Cart. 4. Complete the checkout by choosing a payment method and make a payment. 5. After successful payment, contact live chat for listing, etc, and with your order id for your item to be delivered.
WHY BUY PUBG Mobile Top Up FROM US?
We are the authorized online reseller for PUBG Mobile UC Top Up. MooGold offers various denominations in our store depending on your gaming needs. Besides that, we also provide you with multiple payment options. We provide 24/7 customer service and fast & reliable delivery.
Link
Facebook:
https://www.facebook.com/PUBGMOBILE
Twitter:
https://twitter.com/PUBGMobile
Reddit:
https://www.reddit.com/r/PUBGMobile/
Discord:
https://discord.gg/pubgm
Please contact the customer service if you encounter any problems:
[email protected]