Description
About Ragnarok Arena – Monster SRPG
Strategy RPG based on the famous Ragnarok Online IP developed by Gravity
– Main Character & Jobs –
One of Ragnarok Online's unique feature is the classes and the job change system. The main character can freely switch between 13 unique 2nd Job classes with different combat styles anytime!
– Monsters –
Unlock hundreds of well-known Ragnarok Online monsters such as Baphomet, Turtle General, Orc Hero and more! Collect and cultivate the monsters to form the strongest team and have them battle alongside with you on your Ragnarok Arena Adventure!
– Strategic Gameplay –
Build the strongest team to defeat the enemies! Strategize the invincible team formation to form different team to counter enemy line-up by using strategic unit placement, elemental synergy, and monster with the most suitable roles!
– AFK Farming –
Have your monsters to fight for you automatically, farming of upgrade materials and equipment no longer take up precious time, even if you are offline, you can get a lot of rewards!
Fashionable Well-Known Headwear
You can get the cutest and funniest headwear found in various RO games, Corsair, Eleven Ear, Poo Poo Hat and more! Hurry up and join us to participate in the most fashionable RO carnival!
– Various PVP Content –
Fight for the honor and defeat other guilds! Conquer pinnacle arenas for cross-server competition to achieve the highest glory, siege battles for resource points, etc. Various PVP gameplays are waiting for your challenge!
– Plentiful Game Modes –
Climb the Geffen Tower, explore the Payon Dungeon, solve puzzle in the Artifact Adventure and challenge the world BOSS in the Hidden Forest! Experience the rich game contents with never ending fun and challenges.
How to purchase Ragnarok Arena Top Up in MooGold:
First, select the Golden Poring denomination.
Next, enter your Player ID and Server ID.
After that, check out and choose your payment method.
After payment is made, the Golden Poring you purchased will be credited to your account within 30 minutes.
Enjoy your Golden Poring!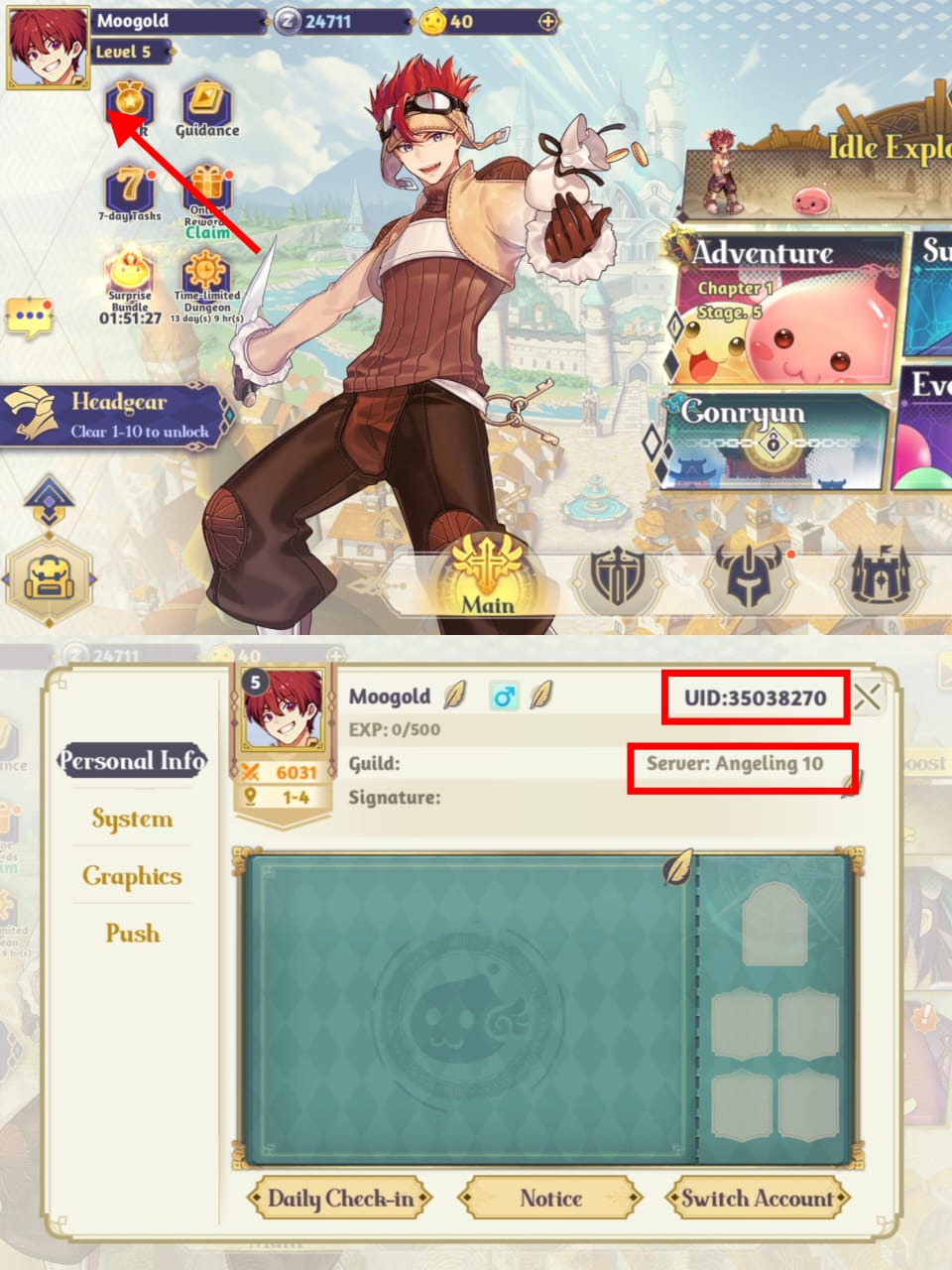 How to purchase in MooGold
First, sign in to MooGold or register a new account at MooGold.
Next, go to the Shop page to choose the desired category or games you want. You can also search through the search bar.
After that, choose the product and select the quantity you want. Click Add to Cart.
Complete the checkout by choosing a payment method and make a payment.
After successful payment, contact live-chat for listing, others, and with your order id to receive your item.
Why purchase Ragnarok Arena from us
MooGold is the official reseller of Ragnarok Arena. MooGold offers various denominations in our store depending on your gaming needs. Besides that, we also provide you with multiple payment options. We provide 24/7 customer service and fast & reliable delivery.