Description
Game Description
Take on Titans in this 3D sci-fi anime RPG shooter! New operative Haru – Absconditus!
Snowbreak: Containment Zone is a 3D sci-fi anime RPG shooter. Powered by the Unreal Engine 4, Snowbreak offers a next-gen, cross-platform gaming experience, sharing your progress across all of your devices.
The Descent of the Titans turned a once-vibrant city into the devastated wasteland of Containment Zone Aleph. As the Adjutant of Heimdall Force, bravely undertake missions alongside Manifestations with the powers of gods and unique personalities, seeking to bring this bitter winter to an end…
[Enjoy Hybrid Combat]
Snowbreak's weaponry injects realism into a sci-fi setting, with designs closely simulating future firearms technology. This combines with the otherworldly, RPG-like skill mechanic to create a refreshing combat experience.
[Take on Titans]
The Descent of the Titans completely changed the world, and the battlefield. Feel the thrill of battling giants in this dystopian future!
[Befriend Operatives]
Spend time with your Heimdall Force companions in the Base system. Decorate, chat, and give gifts to grow closer!
[Play Co-Op in Gigalink]
Tired of exploring alone? Join up with friends and fight enemies together!
How to Snowbreak: Containment Zone in Moogold:
First, select the BitGold denomination.
Next, enter your Player ID and Server ID.
After that, check out and choose your payment method.
After payment is made, the BitGold you purchased will be credited to your account soon.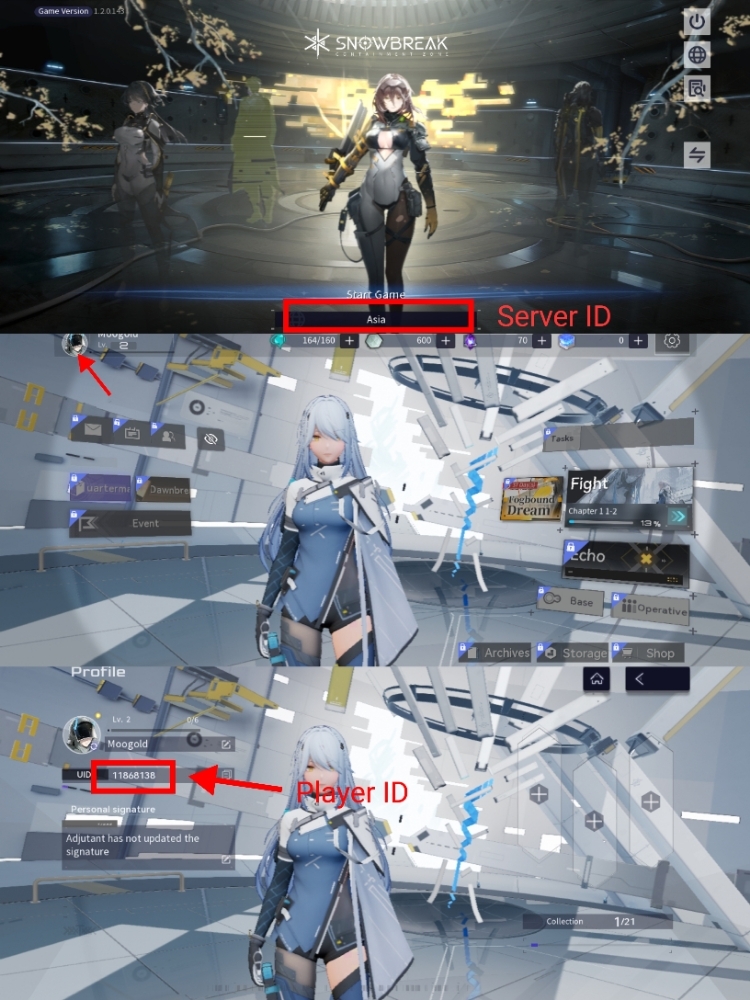 How to purchase in MooGold
First, sign in to MooGold or register a new account at MooGold.
Next, go to the Shop page to choose the desired category or games you want. You can also search through the search bar.
After that, choose the product and select the quantity you want. Click Add to Cart.
Complete the checkout by choosing a payment method and make a payment.
After successful payment, contact live-chat for listing, etc, and with your order id to receive your item.
Links
MooGold is the authorized reseller of Snowbreak: Containment Zone. MooGold offers various denominations in our store depending on your gaming needs. We also do provide you with multiple payment options. We provide 24/7 customer service and fast & reliable delivery.