Description
Chess Rush Voucher Top Up
Delivery Instruction for Chess Rush Voucher with Player ID:
First, place your order and contact live chat with your order number.
Next, provide us your Player ID as shown in the picture below.
After that, please wait patiently for the diamonds to be credited to your account in 1-2 hours time.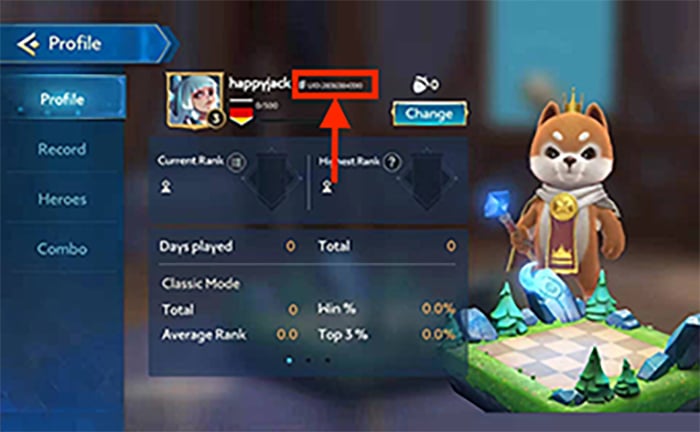 Game Description
Chess Rush
is a turn-based strategy game. While keeping with the classic auto battler gameplay, it additionally boasts innovative 10+ minute matches (Turbo Mode), 2v2 Co-op Mode, and the teamwork-focused Squad Clash mode (4v4). It's the best strategy battler for mobile! The strategy is key, but luck also plays a role! Create your elite formation from a roster of 50+ heroes and compete against 7 other players to become the King of the Board! Time to make your winning move! [Outsmart your opponents] 50+ heroes, 8×8 standard chessboard—may the smartest player win! Like a general on the battlefield, set up your formation, upgrade your heroes and activate their combos, and make the best use of your equipment! [4v4 & 2v2] Feeling bored playing the game alone? Form a 2-player or 4-player team and join team matches! Communicate with your teammates and come up with a winning strategy! The newly optimized Squad Clash is now available. Try it out! [10+ minute matches] 40 minutes a match too long? Come play Turbo Mode! Quick matchmaking, fast-paced gameplay—you'll finish a match in a little over 10 minutes! [Farewell to pay-to-win] Money WON'T buy you victory! Enjoy a classic, fair auto battler! [Smooth & steady gaming experience] Log in with a tap! Smooth and steady gameplay awaits you in Chess Rush! [Awesome rewards] Sign up now for a variety of rewards!