Description
Game Description
Dragon Nest 2: Evolution (DN2), the free-to-play MMORPG, beckons you to embark on an epic fantasy adventure. This captivating game series has already enthralled over 5 million players worldwide, and now it's your turn to be a part of this mesmerizing journey.
About Dragon Nest 2 Diamonds
Diamonds are the premium currency in Dragon Nest 2. They can be used to purchase a variety of items in the game, including monthly cards, consumables, cosmetics, convenience items, and so on.
Game Highlight and Features
The Call of the Goddess Altea
Great adventurers, you are being summoned by the whispering call of the goddess Altea herself. The continent of Altea is on the verge of collapse, and it desperately awaits your return to rewrite the fate of this magical land!
A World Born from Tragedy
The saga begins with the tale of the goddess Altea, the creator of Dragon Valley. Her malevolent sister Vestinel poisoned her, causing Altea to fall into a deep slumber. It was during this slumber that the world of Archerin came into existence. The once-thriving continent was plagued by invading shadows that laid waste to life itself. Greed and selfishness consumed humanity, and the world faced an unprecedented catastrophe.
In the face of darkness, a group of valiant adventurers stepped forward to confront the mighty dragons and unearth the power stones that could awaken the slumbering goddess. With their courage, they saved Altea's world from impending doom.
Now, the Dragon Valley Continent faces another perilous attack by colossal dragons, and the realm of happiness teeters on the brink of collapse. The goddess' voice calls out to you in your dreams, beckoning you to return and save this world from the encroaching darkness.
Altea awaits your return, along with your friends, to rescue the world and its youth from the clutches of these vile creatures. You will have the opportunity to choose from four distinct classes, each offering unique gameplay styles. Whether you prefer to tackle dungeons solo or in groups of four or eight players, or take on World Bosses in coordinated efforts, the adventure promises endless excitement and precious rewards.
Key Features of Dragon Nest 2: Evolution
Unique Classes & Intense Combat

Choose from a variety of classes, each with its own distinctive playstyle and abilities. Engage in intense combat that will keep you on the edge of your seat, providing a thrilling gaming experience.

The Classic MMORPG Legend Continues

The legacy of Dragon Nest lives on in Dragon Nest 2: Evolution, ensuring that players can relish the magic and charm of the MMORPG genre.

Team-up Possibilities In Boss Battles

With four distinct classes, players can team up and explore unlimited possibilities in exciting boss battles. Work together strategically to overcome formidable foes and reap the rewards of victory.

Player-Driven Economy

Immerse yourself in a player-driven economy, offering a perfect playground for recreational adventurers. Engage in trading, crafting, and other economic activities to enhance your gaming experience.

Charming Companions

Discover charming companions that will not only accompany you on your journey but also foster deep friendships, adding an emotional touch to your adventure.
How to Purchase Dragon Nest 2: Evolution in Moogold:
First, select the Dragon Nest 2: Evolution Diamonds denomination.
Next, enter your Player ID and Server ID
After that, check out and choose your payment method.
After payment is made, the Diamonds you purchased will be credited to your account within 30 minutes.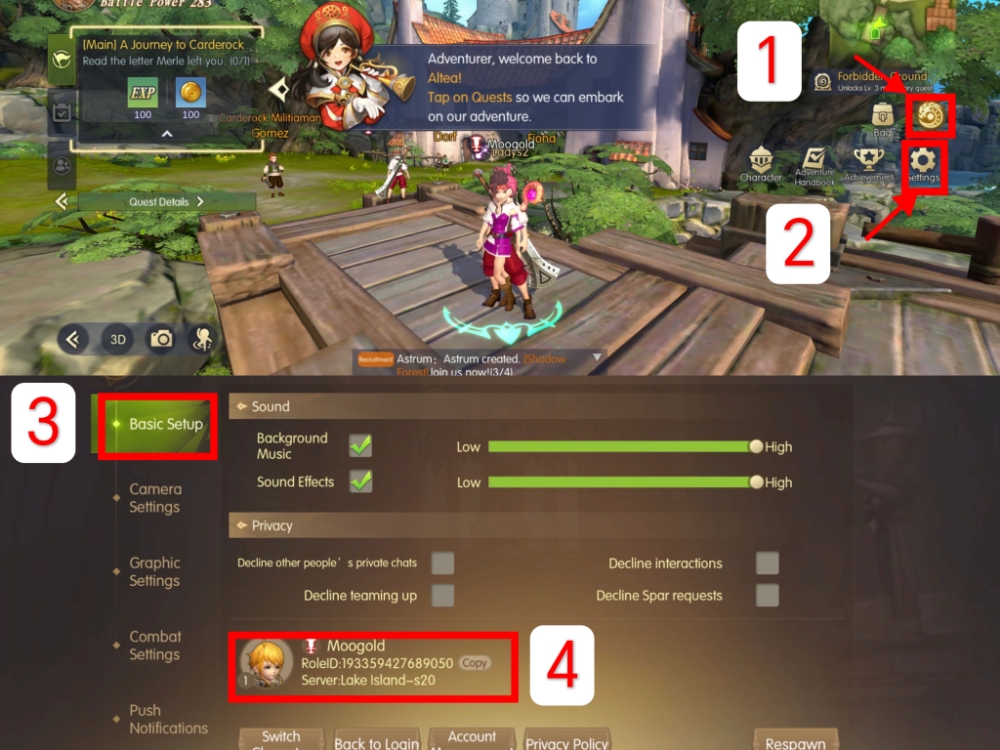 How to purchase in MooGold
First, sign in to MooGold or register a new account at MooGold.
Next, go to the Shop page to choose the desired category or games you want. You can also search through the search bar.
After that, choose the product and select the quantity you want. Click Add to Cart.
Complete the checkout by choosing a payment method and make a payment.
After successful payment, contact live-chat for listing, etc, and with your order id to receive your item.
Links
MooGold is the authorized reseller of Dragon Nest 2: Evolution. MooGold offers various denominations in our store depending on your gaming needs. We also do provide you with multiple payment options. We provide 24/7 customer service and fast & reliable delivery.