Description
About Dynasty Warriors: Overlords
Dynasty Warriors: Overlord is the most powerful game of the Three Kingdoms on mobile phones, officially licensed by Koei Tecmo. The game features a CD-free, two-button move for the main console, and a powerful Musou dance. Experience the most exciting version of the Dynasty Warriors with the restoration of all the classical legends and Generals. Let's fight together and get back to the beginning!
How to purchase Dynasty Warriors: Overlords Top Up in MooGold:
First, select the Coupons and Packages denomination.
Next, enter your Player ID and Server ID.
After that, check out and choose your payment method.
After payment is made, the Coupons and Packages you purchased will be credited to your account within 30 minutes.
Enjoy your Coupons and Packages!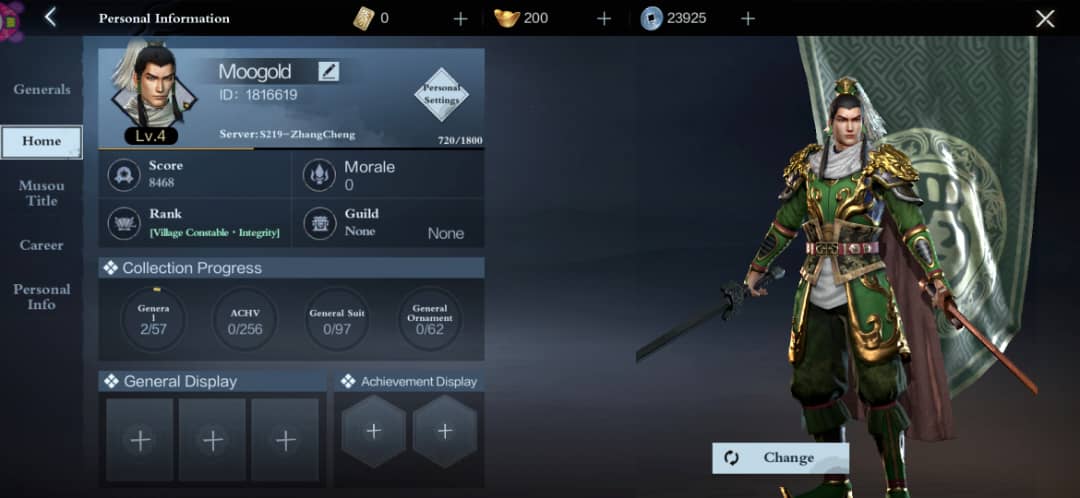 How to purchase in MooGold
First, sign in to MooGold or register a new account at MooGold.com/account.
Next, go to the Shop page to choose the desired category or games you want. You can also search through the search bar.
After that, choose the product and select the quantity you want. Click Add to Cart.
Complete the checkout by choosing a payment method and make a payment.
After successful payment, contact live-chat for listing, others, and with your order id to receive your item.
Links
FB :
https://www.facebook.com/zsgws
Official Website Booking:
https://zs.super-nova.cc/lb/index
Bahamut :
https://forum.gamer.com.tw/B.php?bsn=35326
Line Group :
http://line.me/ti/g/F52Y9lzTW_
YouTube :
https://www.youtube.com/channel/UCctohVGI6U-fQtd2cTUw99Q
Discord:
https://discord.gg/ZKMqxtnyuQ
Instagram:
https://www.instagram.com/zsgwscmge/
Twitter:
https://twitter.com/Zsgws8
Why purchase from us
MooGold is the official reseller of Dynasty Warriors: Overlords. MooGold offers various denominations in our store depending on your gaming needs. Besides that, we also provide you with multiple payment options. We provide 24/7 customer service and fast & reliable delivery.