Description
Game Description
Ensemble Stars Music is an entertaining and fun anime-style music game where you help the idols in one of the most popular boybands perform concerts on tour. Your goal in Ensemble Stars Music is hitting all the notes that appear on your screen to the beat of the song that's playing.
As in other idol music games, the controls are very simple. The notes appear as moving circles on your smartphone screen, and it's up to you to tap them at the right moment according to the beat of the song. As you advance through Ensemble Stars Music, the difficulty of the game increases, with more notes appearing at a faster rate. To collect all the songs, you'll need to hit notes with precision in order to get the maximum score. Like this, you can unlock other songs and levels of difficulty. Ensemble Stars Music has spectacular graphics. This musical adventure has elaborate 3D modeling of each member of the boyband, with detailed designs and styling. You can even get to know each member thanks to their personal style, like with real-world boybands.
How to purchase Ensemble Stars Music in MooGold:
First, select the ES Points denomination.
Next, enter your Player ID.
After that, check out and choose your payment method.
After payment is made, the ES Points you purchased will be credited to your account within 30 minutes.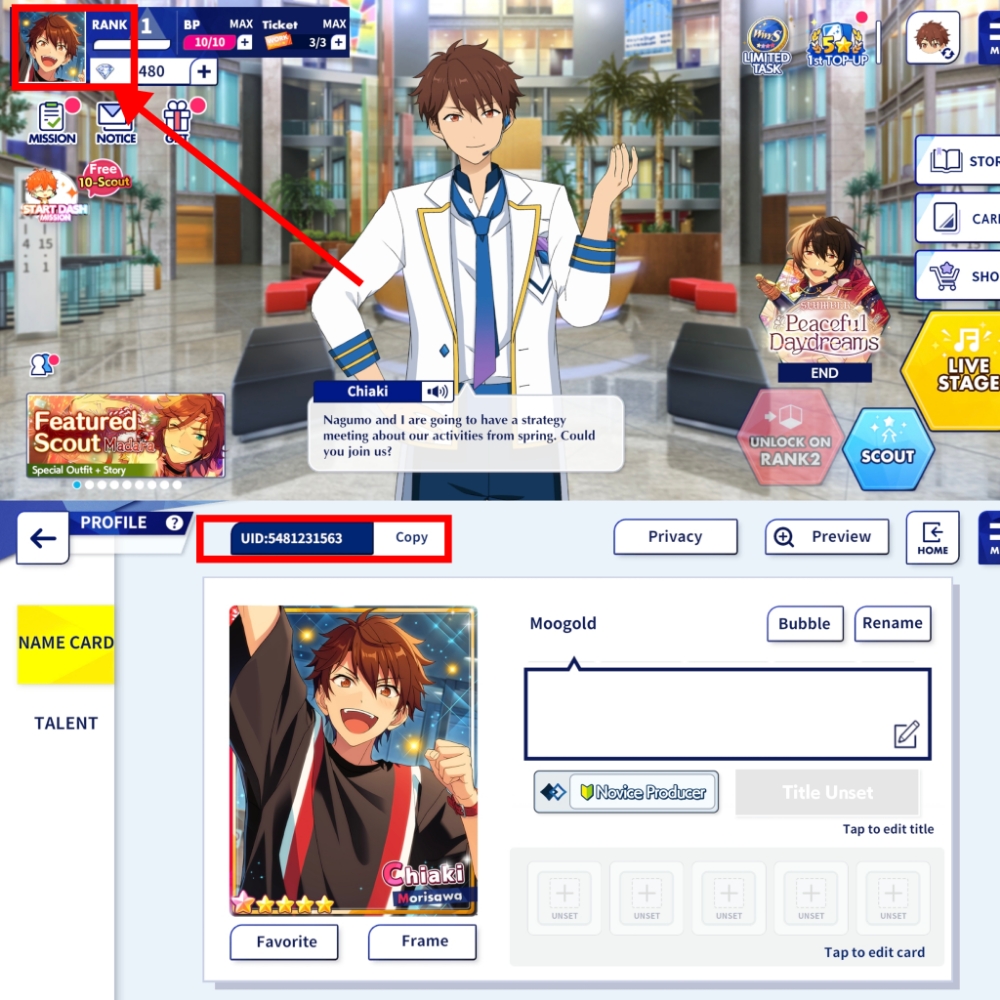 How to purchase in MooGold
First, sign in to MooGold or register a new account at MooGold.
Next, go to the Shop page to choose the desired category or games you want. You can also search through the search bar.
After that, choose the product and select the quantity you want. Click Add to Cart.
Complete the checkout by choosing a payment method and make a payment.
After successful payment, contact live-chat for listing, etc., and with your order id to receive your item.
Link
 MooGold is the authorized reseller of Ensemble Stars Music. MooGold offers various denominations in our store depending on your gaming needs. We also do provide you with multiple payment options. We provide 24/7 customer service and fast & reliable delivery.