Description
Game Description
Whisper of Shadow is a roguelike strategy idle game. In Whisper of Shadow, you will march through dangerous dungeons, face random events, summon heroes and fight against devils.
In ancient times, gods promised to protect the human world. But humanity always seemed to find a way to drag the world into the abyss of corruption under the guise of noble pretenses…
The obsession with power and malevolent forces drove humanity to madness, engulfing homes in the flames of war, opening the gates of hell, and shattering the old order…
As the savior, you awaken in this dark world. Brace yourself to embark on a journey with heroes, uncover long-buried secrets, rescue humanity, and put a stop to this era of darkness!
How to purchase Whisper of Shadow in Moogold:
Select the Gems denomination.
Enter your User ID.
Check out and select your payment method.
Once payment is made, Whisper of Shadow Gems will be credited to your account shortly.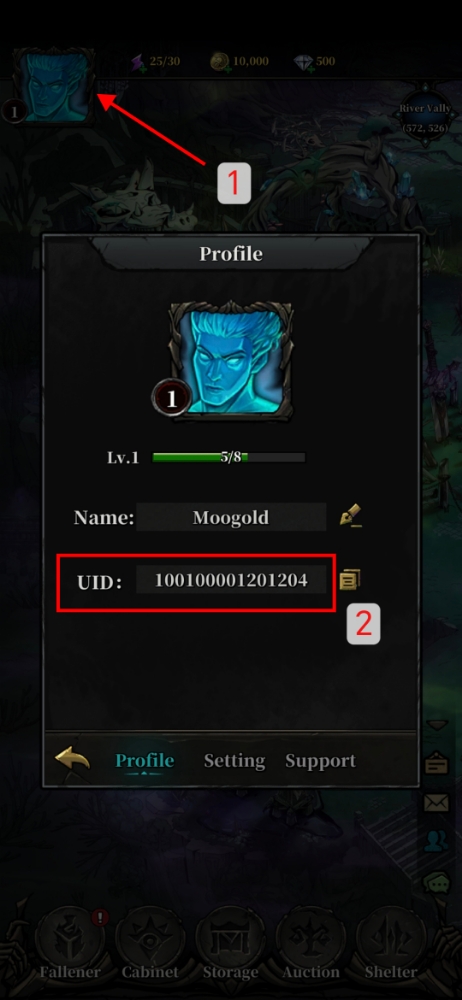 How to purchase in MooGold
First, sign in to MooGold or register a new account at MooGold.
Next, go to the Shop page to choose the desired category or games you want. You can also search through the search bar.
After that, choose the product and select the quantity you want. Click Add to Cart.
Complete the checkout by choosing a payment method and make a payment.
After successful payment, contact live-chat for listing, etc, and with your order id to receive your item.
Links
MooGold is the authorized reseller of Whisper of Shadow. MooGold offers various denominations in our store depending on your gaming needs. We also do provide you with multiple payment options. We provide 24/7 customer service and fast & reliable delivery.