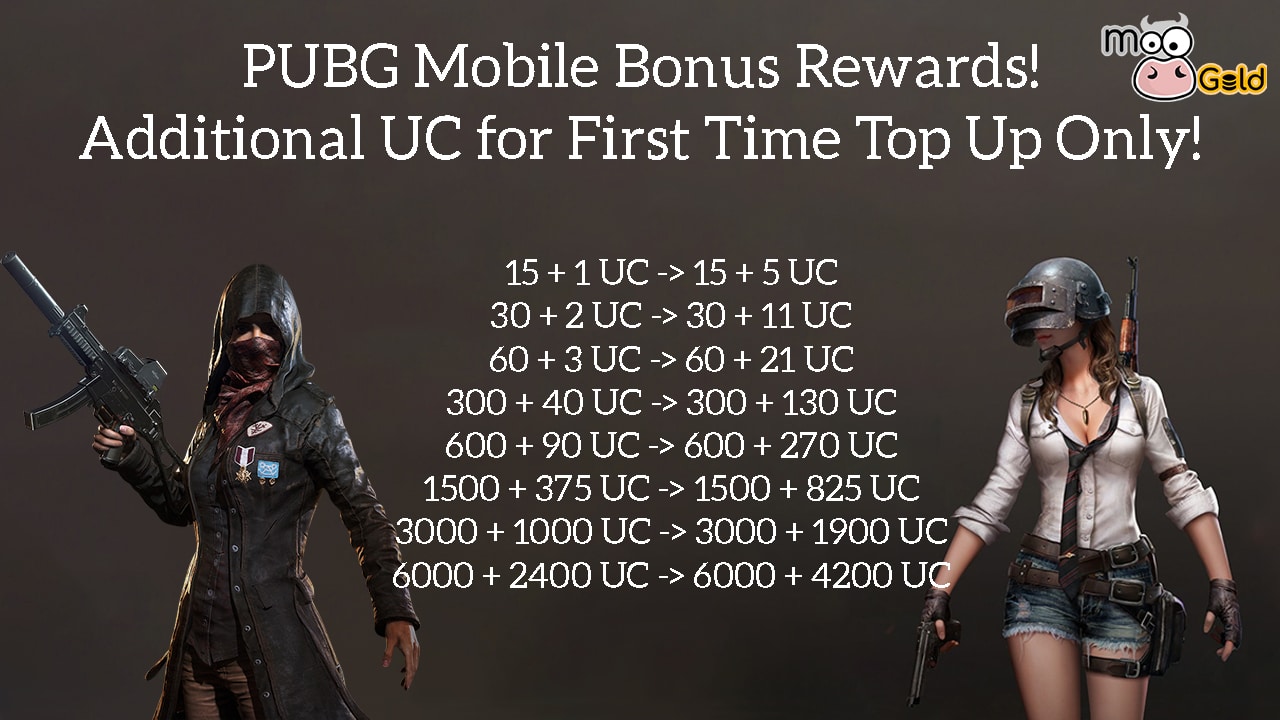 Good News!
MooGold is giving away 3 X 875 + 88 #PUBGM ON 16th March 2020 to 3 lucky winners!
The 3 Lucky Winners Will be messaged via Facebook Messenger on 16th March 2020 :
To join the contest : –
Follow These Steps :
Step 1) Go to our MooGold Fan Page.
Step 2) Like the post.
Step 3) Comment this post and tag @3 of your friends.
Step 4) Share this post and tag @MooGold, make sure your post is visible to the public.
Wait for the result to be announced on 16th March 2020. Good luck!
Note: Bonus UC will be credited by PUBG Mobile upon 1st purchase in games, we do not hold any responsibilities if you did not receive them. You may contact Livechat with your UC id to check if you are eligible for the offer.
Purchase your PUBG Mobile UC at MooGold now!
Thank you and have a wonderful day ahead!