Description
Delivery Instructions for Genshin Impact Crystals:
First, purchase Genshin Impact Crystals and contact live chat with your order number.
Next, provide us with your User ID and Server as shown in the picture below.
After that, you will receive your diamonds instantly upon purchase.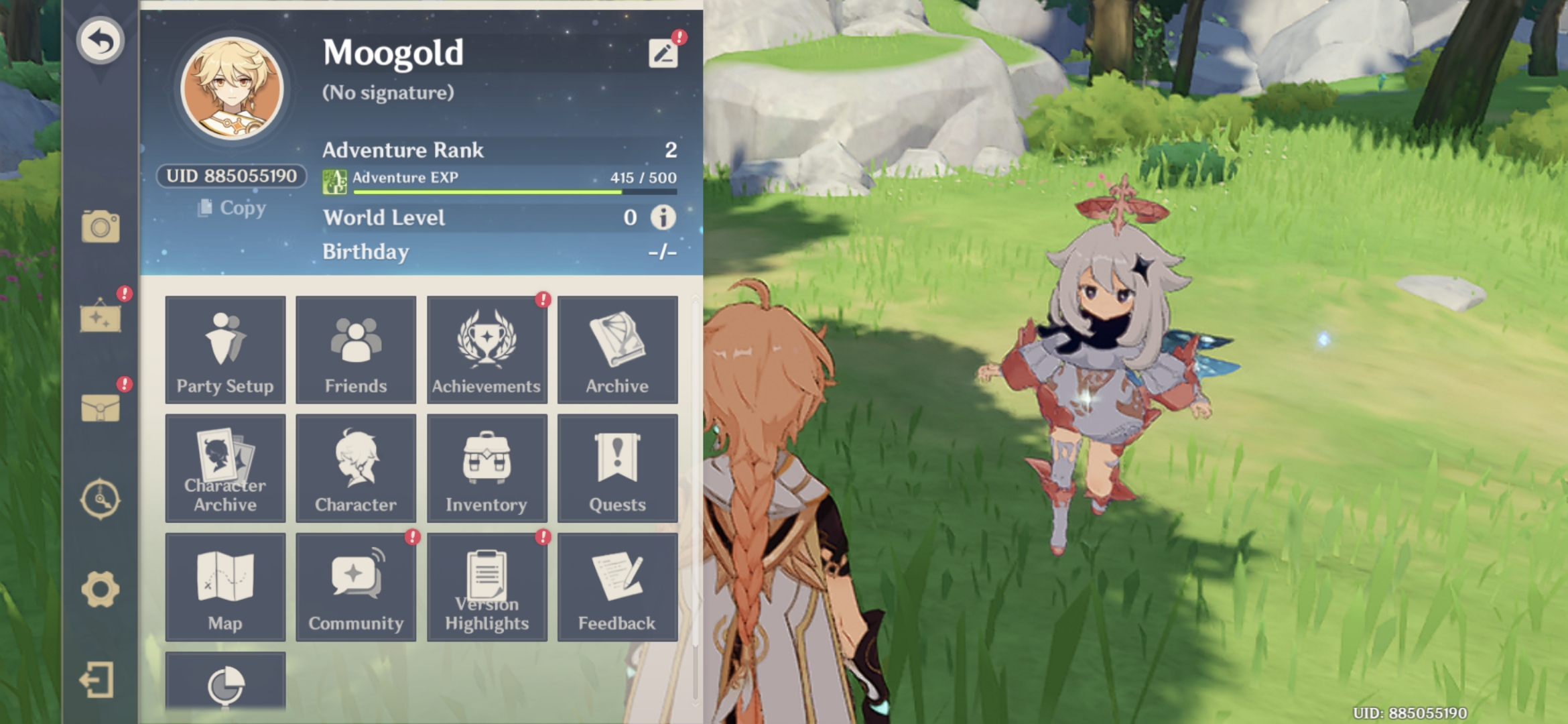 How to Purchase Genshin Impact Top Up on MooGold
Sign in to MooGold or register a new account at MooGold.com/account.
Go to the Shop page and choose the desired category or games you want. Alternatively, use the search bar to find what you're looking for.
Select the product and choose the quantity you want. Click Add to Cart.
Complete the checkout by selecting a payment method and making a payment.
After successful payment, feel free to contact live chat if you have any questions regarding your order.
Optimize your Genshin Impact experience by purchasing crystals and topping up your account at MooGold. With a user-friendly interface and secure transactions, you can trust us to deliver the best gaming experience. Just follow the simple steps above to get started.
Game Description
Embark on an epic journey with Genshin Impact, a free-to-play, anime-style open-world game featuring a dynamic, action-based combat system that incorporates elemental magic and character-switching. Benefit from regular updates that expand the game, as it follows a games-as-a-service model, and revel in the excitement of obtaining unique characters and weapons through captivating gachapon-style mechanics.
Blessing of Welkin Moon
Seize the chance to elevate your Genshin Impact experience with the enticing Blessing of Welkin Moon package. Upon purchase, instantly acquire 300 Genesis Crystals and extend the Blessing for 30 days. During this time, collect 90 Primogems daily just by logging in. Secure your Genshin Impact top-up now for swift and reliable delivery! *Please note that the Blessing of Welkin Moon has a maximum duration of 180 days. Exceeding this limit may result in the conversion of the surplus into Primogems.
Additional Links
Immerse yourself in the captivating world of Genshin Impact by visiting their
Official Site
, and remain up-to-date with the latest developments and community discussions through these verified official channels. Connect with fellow players on the
Official Forums
and engage with the authentic community on
Facebook
,
Instagram
,
Twitter
, and
Reddit
. Experience exclusive content, such as trailers and gameplay videos, on the
Official YouTube
channel, and collaborate with like-minded adventurers on the
Official Discord
server. Stay connected with Genshin Impact's official platforms to fully enjoy its ever-evolving universe.