Description
Delivery instruction for Genshin Impact Crystals:
First, purchase Genshin Impact Crystals and contact live chat with your order number.
Next, provide us with your Player ID and Server ID as shown in the picture below.
After that, please wait patiently for the crystals to be credited to your account within 30 minutes.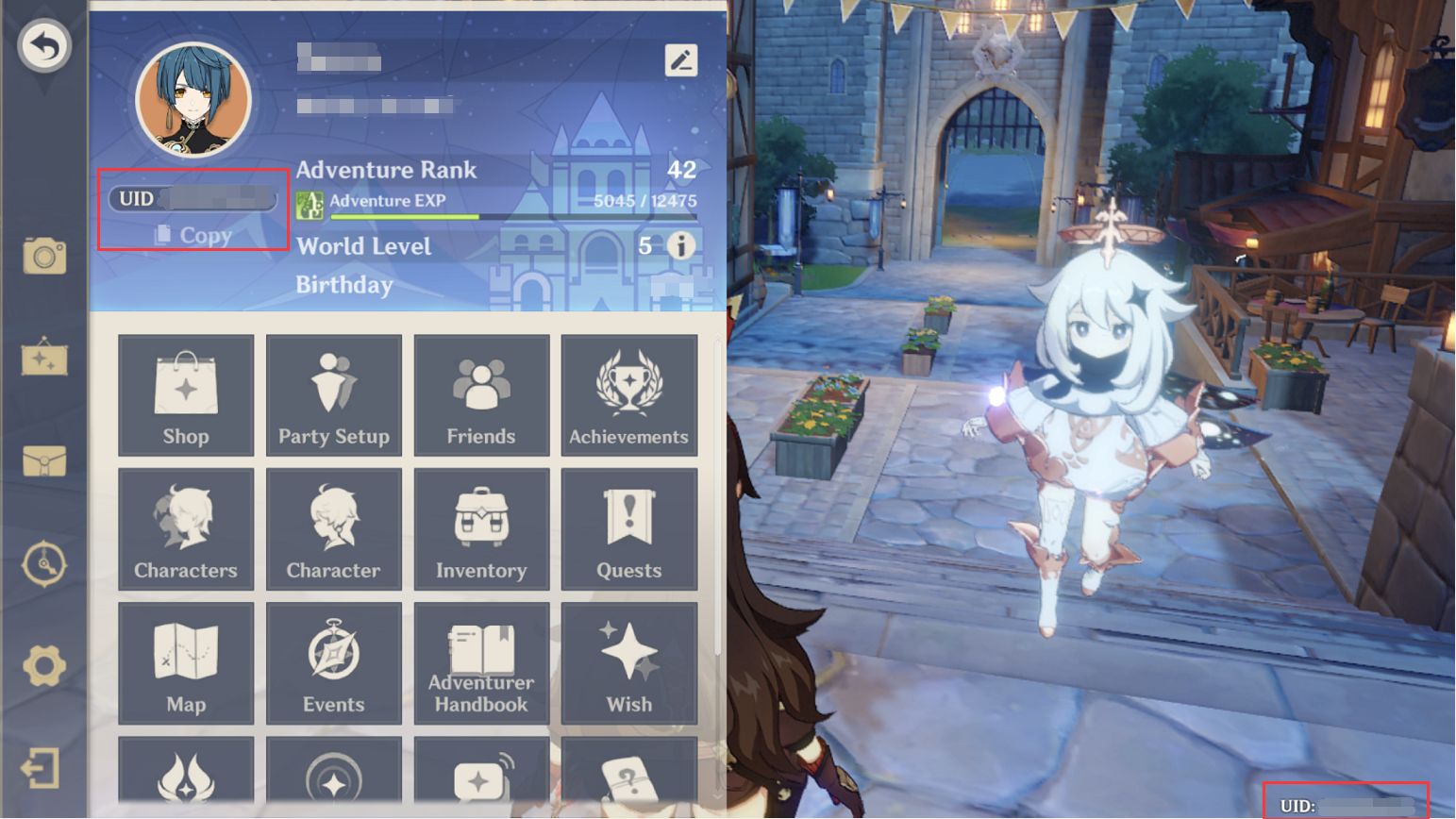 How to purchase Genshin Impact Top Up in MooGold
Sign in to MooGold or register a new account at MooGold.com/account.
Go to the Shop page to choose the desired category or games you want. Besides that, you can also search through the search bar.
Choose the product and select the quantity you want. Click Add to Cart.
Complete the checkout by choosing a payment method and make a payment.
After successful payment, contact live chat for listing, etc, and with your order id to receive your item.
Game Description
The game features an anime-style open-world environment and an action-based battle system using elemental magic and character-switching. Genshin impact is a free-to-play game and is monetized through gachapon game mechanics through which players can obtain new characters and weapons. The base game is expanded regularly through patches using the games as a service model.
Blessing of Welkin Moon
Every time you buy Blessing of the Welkin Moon, you will get 300 Genesis Crystals and the duration of the Blessing is 30 days. During these 30 days, you will receive 90 Primogems every day when you log into the game. Purchase Genshin impact top-up now! Fast & Reliable Delivery!
* Max limit of Blessing of Welkin Moon is 180 Days