Description
Game Description
The mysterious sign that appeared broke the quiet life. Family and friends were separated by the alien invasion… Under the gaze of the infinite abyss, the Chosen One is reborn and embarks on a new journey across dimensions to write the legend of hero.
It's time to create OUR story!
KEY FEATURES:
Fantasy adventure with fresh pixel style

Charming pixel grid! Familiar art style is presented more exquisitely with 100+ Maps, including Cybercity, Blue Coast, Ice Kingdom, etc. You could see all the wonders of the world, talk to different cosmic civilizations,and uncover the mysterious truth of Star Wars.

A squad of five,your army of one

Control five characters at once to experience all kinds of exciting battles. Cultivate your role in all aspects to advance quickly. Multi-level profession transfer is supported. Specializing in output or an all-round generalist, depending on your preference.

Get high rewards with the auto-farming bot

No more tedious grinding! The in-game bot will save you the trouble. Auto-farm each dungeon with one tap, then awesome loots and off-line benefits are all yours. BOSS costume now can be easily get. With its help, every exploration in the wild can be a surprise.

Thrilling PVP battles and cross-server team battles

You can get prizes just by participating in PVP battles! Friends can also be made here. Forming a guild with them will be more efficient in killing the BOSS and getting treasures. Compete with other guilds across servers, fight together and come out on top!

Massive personalized fashions

A highly free fashion room with 16+ dressable body parts. Mix and match a huge amount of themed fashions. Customize the face to express different emotions, and equip gorgeous feathers and colourful damage effects to make combat more adventurous!
How to purchase Nova Fantasy in MooGold:
First, select the Nova Fantasy Gold Ingots denomination.
Next, enter your Player and Server ID.
After that, check out and choose your payment method.
After payment is made, the Gold Ingots you purchased will be credited to your account within 30 minutes.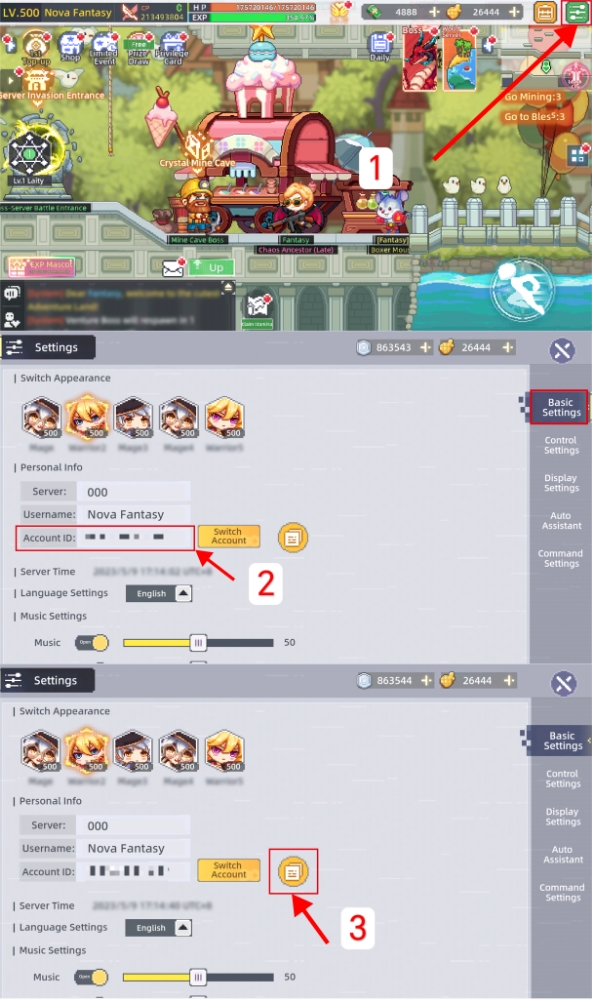 How to purchase in MooGold
First, sign in to MooGold or register a new account at MooGold.
Next, go to the Shop page to choose the desired category or games you want. You can also search through the search bar.
After that, choose the product and select the quantity you want. Click Add to Cart.
Complete the checkout by choosing a payment method and make a payment.
After successful payment, contact live-chat for listing, etc., and with your order id to receive your item.
Link
 MooGold is the authorized reseller of Nova Fantasy. MooGold offers various denominations in our store depending on your gaming needs. We also do provide you with multiple payment options. We provide 24/7 customer service and fast & reliable delivery.